The first scientific mention of fossils from the Dolomites dates back to August 18, 1741. In a lecture with the title Dissertatio de Fossilibus universalis Diluvii by Franz Ferdinand von Giuliani, physician in the city of Innsbruck, he describes petrified shells from the Puster-Valley as evidence for the biblical flood (a popular explanation at the time). Since the Puster-Valley is cut into metamorphic rocks like schist and gneiss, rocks that contain no fossils, Giuliani probably was describing fossiliferous formations from the nearby Dolomites.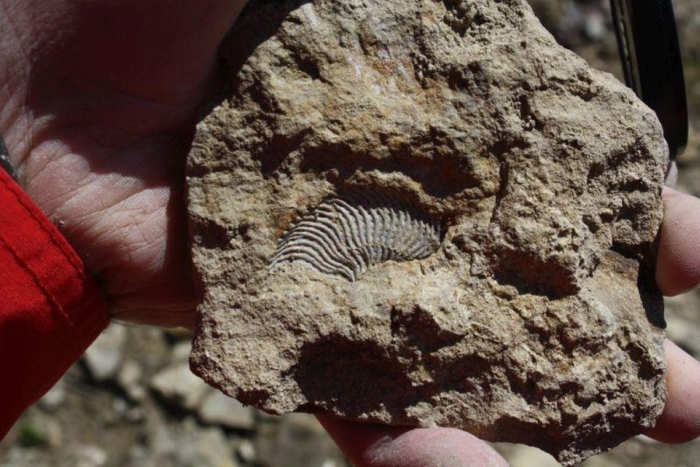 In the Dolomites, the remains of ancient reefs and marine basins, it is easy to spot and find fossils. Since ancient times shepherds and farmers have found fossils in the pastures and on their fields. People wondered about the origins of the strange rocks, and for a long time myths and stories provided some explanations. For example, cloven hoof-like impressions found on rocks were explained as the devil's footprints.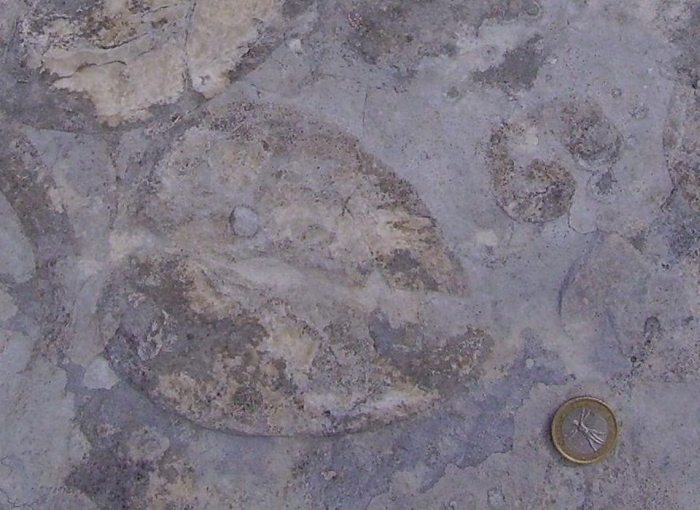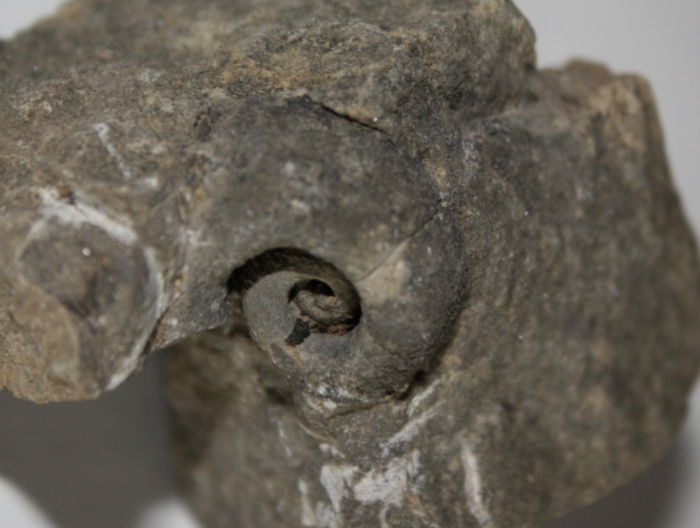 Between December and January and during the Walpurgis Night (April 30th to May 1st) the devil will join the witches' sabbath on the 2.563 metres high Schlern. Dancing all night long, at dawn the devil will return to hell, leaving behind only the imprints of his hooves on the bare rocks of the Dolomites.
It wasn't until 1781, after naturalists compared the strange imprints with shells of modern mollusks, that they recognized that the devil's hooves, in reality, are the cross-sections of bivalves. Some 216 to 203 million years ago large bivalves of the family Megalodontesidae lived on the muddy bottom of the Tethys Ocean. After their death, the shells were buried and partially filled with fine carbonate mud. The sediments of the Tethys Ocean were pushed upwards by tectonic movements some 65 to 40 million years ago. Today erosion slowly removes the surrounding sediment revealing the heart- of hoof-like sections of the cockle-like animals.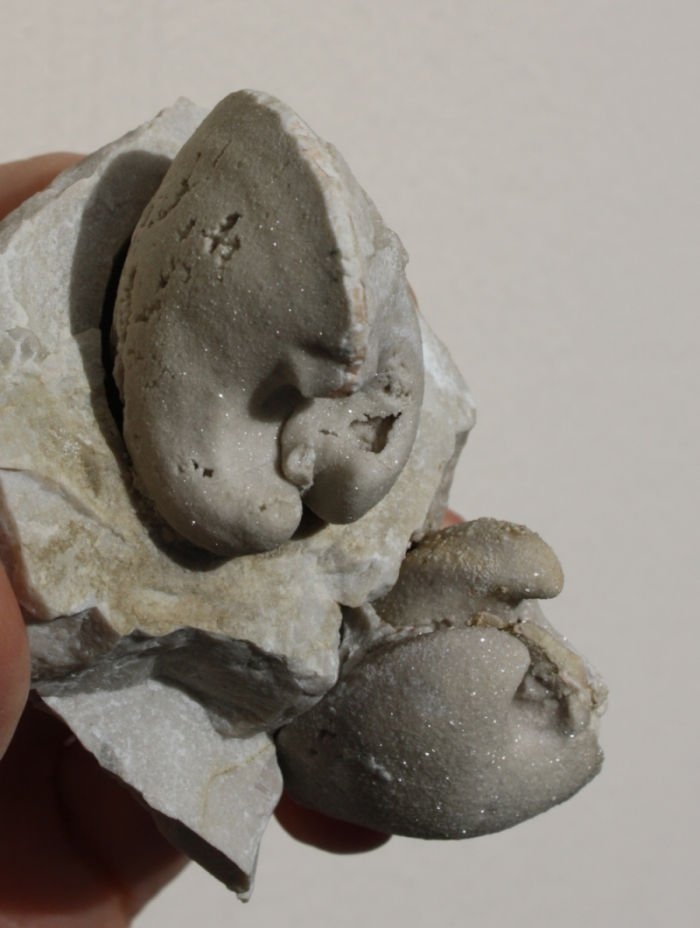 And it wasn't until the 19th century that the fossils of ancient sea creatures were seen as evidence that the Dolomites like Venus, the ancient goddess of beauty, were born out from the sea in the geological past.